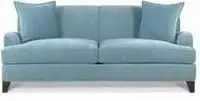 Individual Therapy

I understand that not feeling psychologically well can take a great toll on your emotional well-being and your life. In our work together, I can teach you how to identify the thoughts, feelings and behaviors that stand between you and your goals. Whether you are struggling at home, out with friends, or at work, our work together can help you to substitute maladaptive belief systems (thoughts that are not helpful) for life-improving alternatives. It is a great source of pride for me to watch patients achieve their goals, and to become "unstuck" from problems that they once found frightening, draining or overwhelming. This metamorphosis of transforming hopelessness to hopefulness helps patients regain control over their lives, and to feel joy once again.

Therapy provides a secure space for you to present yourself as you are today to explore the areas of your life which trouble you. You will learn skills which you may immediately apply to improve your well-being. We will access and build upon your innate strengths to learn new ways to resolve problems. You may be suffering unnecessarily from problems for which there are simple solutions.
Are you faced with challenges that you are having difficulty handling on your own?
Are you having trouble getting along with people in your life, such as at home or at work?
Having trouble with dating and finding the right partner ?
Are you experiencing work-related performance anxiety ?
Are you worried that your skills may be lacking in the bedroom ?
Would you like to improve your relationship -- even though your partner will not come in for therapy?
Are you disappointed with the person you have become?
Do you face the unique and sensitive challenges endured by the LGBTQ communities ?
Do you have physical pains or discomfort that doctors have told you are caused by emotional distress ?
If you answered "Yes!" to any of these questions, I understand that you may be feeling badly now. With the right help and support, I am confident that you will be able to effect the positive changes you are seeking. There is no need to let your discomfort take over your life and stand in the way of achieving your dreams!